---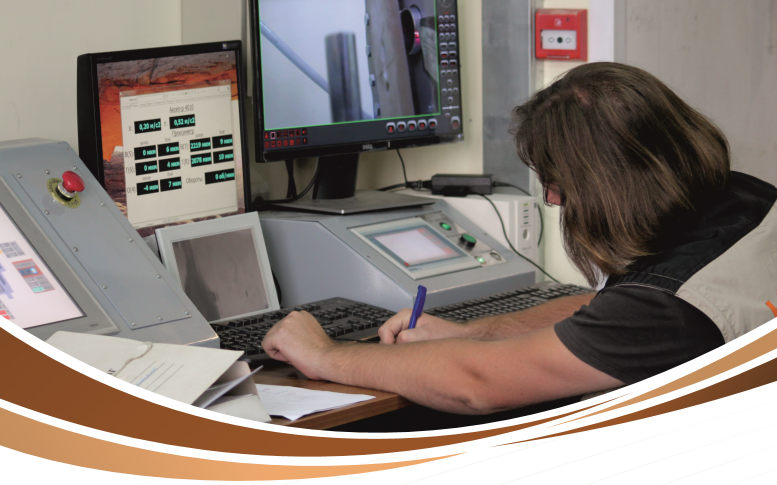 RESEARCH AND PRODUCTION COMPANY "WELMA" DEVELOPS AND MANUFACTURES POWER ELECTRONICS FOR SYNCHRONOUS ELECTRIC MACHINES
"WELMA" provides a full range of services for development and production of variable frequency drives and power electronics for high-speed synchronous electric machines on permanent magnets with power to 300 kW. High level of specialists' professionalism allows "WELMA" to produce:

Frequency converters
Inverters
Software
Customer service procedures:
Joint development and coordination of the Technical Requirements for the product;
Selection and coordination of the hardware components;
Development of circuit diagram;
PCB layout;
Software development;
Prototype production and testing;
Preparation for batch production;
Purchase of required electronic components and devices;
Manufacturing of printed circuit boards;
Installation of electronic parts;
Programming of devices;
Development and manufacture of hull elements;
Final testing and adjusting.
"WELMA" develops software with a full operation cycle from support of exchange protocols to design of virtual control panel.
"WELMA" guarantees:
development and support of required exchange protocols;
creation of monitoring and configuration environment for electronic control unit of the electric motor with capability of saving parameters and results of its operation on the user's computer;
design of programming control panel with possibility of its configuration in the form of electronic spreadsheets, virtual instruments, oscillographs, etc.
WELMA IS READY TO PRODUCE POWER ELECTRONICS AND MOTOR CONTROL SYSTEMS IN ACCORDANCE WITH ALREADY DEVELOPED CUSTOMER'S DESIGN DOCUMENTATION.
Frequency converters manufactured by WELMA are optimized for high-speed electric machines on permanent magnets.
WELMA has developed a range of frequency converters on modern 32-bit DSP processors (Texas Instruments) and IGBT power intelligent module.
The design of frequency converters can be horizontal or vertical and adapted to operation in industrial conditions.
Set of peripherals (can be changed / supplemented according to the customer's requirements):
2 RS-485 interfaces with galvanic isolation;
2 DAC 0 ... 10 V with galvanic isolation;
4 relay outputs with ~ 250 V 8 A double throw contact;
6 discrete inputs with group galvanic isolation;
6 TTL level discrete inputs without galvanic isolation;
incremental encoder interface (A + A-B + B-Z + Z- or A B Z, 5 B) with galvanic isolation.
Inverters designed by "WELMA" specialists perform the task of switching high-frequency voltage at the output of PM high-speed generator to alternating current of the specified frequency for use in stand-alone power supply systems including those operating in parallel with existing power grids.
Due to high speeds of change in the current of electronic switches and the large number of parasitic inductances in the commutation circuits, the inverter design must provide protection from overvoltage that can cause failure of power modules.
WELMA variant of a co-planar DC bus with an interlayer isolator and an output stage based on standard IGBT modules is reliable in all inverter operation modes and facilitates ease of power expansion due to parallel connection of power switches.
To get access to the catalog and questionnaires, please fill in the application form
You will be provided with: